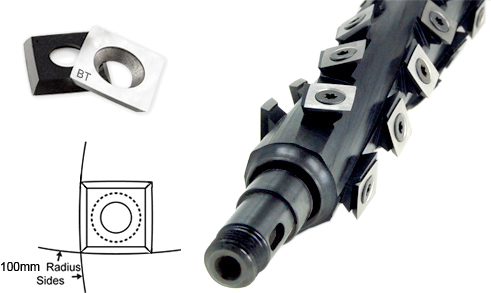 What is a                        ?


The name Shelix comes from

SHE

ar and he

LIX

- SHELIX

.

The Shelix combines the advantages of shear & helix and spiral tooth action resulting in a smoother cleaner cut across the board.
With the stagger tooth design there is no longer a need to replace a brand new straight blades if you happen to run a nail or hard knot through you planer. With the SHELIX design you just need to replace 1 or 2 inexpensive inserts.
What is the                        difference?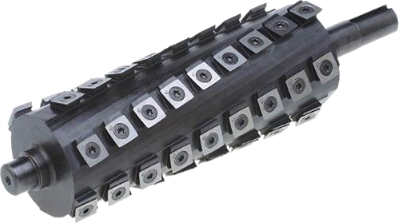 True helical cut (slices the wood)

Extremely quiet cut
Greatly reduces tearout

Thicker 2.5mm knives

Replace only damaged or dull knives

More Overlap row to row

Chip clearance between knives

Radius ground on knives

Spiralled to break up chips for dust collection

Shear to give clean cutting action

Helix to assist the chip flow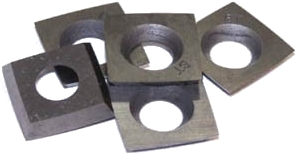 Why Should I get the Byrd


Ever run a nail through you planer right after you change the blades?

With the stagger tooth design of the Shelix you never have to worry about expensive blades again! Just replace the 1 or 2 inexpensive tips that have been damaged. Even better just rotate to one of the three remaining edges and keep on cutting.

Tired of having to yell to the person standing next to you while planing or jointing a board?

With the Shelix you won't have to yell anymore. Instead of having the entire length of head making one single cut, you have multiple cuts made the entire cutting circle which greatly decreases the amount of noise produced while cutting.

Quality

Our                        is held to the highest standard when it comes to quality. During each step in production if the part does not meet that departments standard, it is either remachined on the spot or set aside as scrap.


Lifetime Guarantee

All of our products manufactured at Byrd Tool come with a lifetime guarantee. If for some reason you products are not performing how you expected them to, LET US KNOW!

We will work with you to find out what is going on. If it turns out it is our product, we will replace it or issue a refund, no questions asked!

Need a Custom                        made?


At Byrd Tool we have the ability to make just about anything. If you have been looking for that tool that is an odd size or just need something to fit you needs, we are here to help!

Let us do the hard work...all you need to do is fill out the form.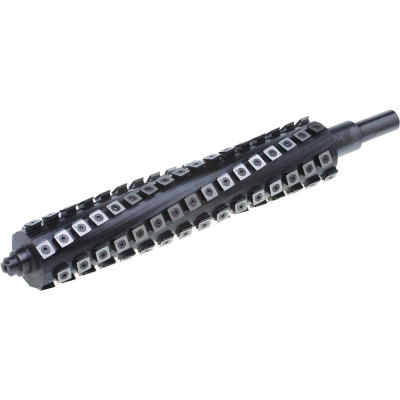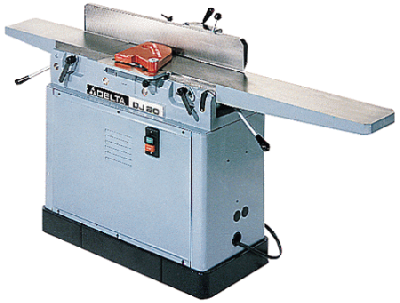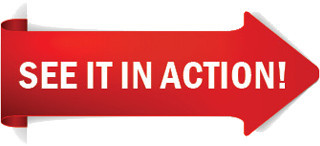 Unfortunatly there are a few machines out there that we don't make a SHELIX for. 99% of those are the planers or jointers that do not have any adjustment on the tables. If you have questions about it just give us a call or shoot us an email.

(click to see the SHELIX in action)
Here is a short video of the Pro's and Con's of Spiral Cutter heads (SHELIX).

A big thanks to My Wood Cutters and Stumpy Nubs for letting us use their video!

(When Replacing inserts on your SHELIX check out our Tech Corner for a short video to learn the best practices!)